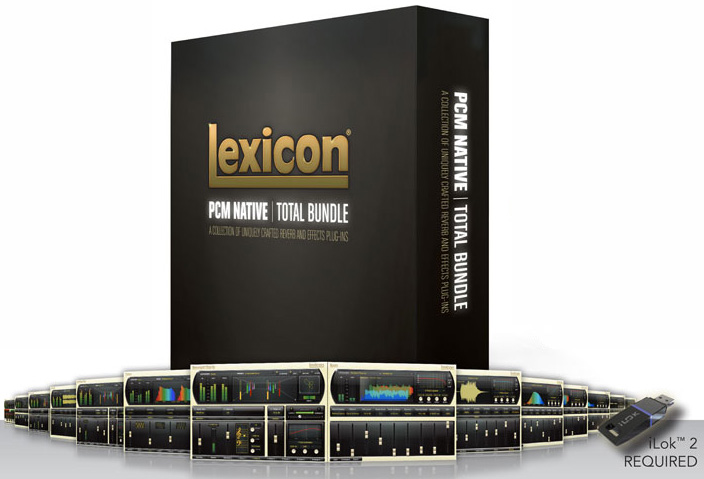 The total studio package for those who demand only the best.
For the first time in over 40 years, Lexicon is offering that same distinctive, smooth, rich "Lexicon Sound" as a collection of native plug-ins. The PCM Total Bundle includes everything in both our award winning Native Reverb Bundle as well as all of the newly released Native Effects Bundle. The PCM Total Bundle delivers an artful blend of 14 legendary Lexicon reverb and effects plug-ins with hundreds of the most versatile and finely-crafted studio presets.
A powerhouse bundle of heritage and innovation, the PCM Total Bundle is the ultimate studio plug-in package for creating professional, inspirational mixes within popular DAWs such as Pro Tools®, Logic®, Nuendo® or any other AAX, RTAS®, AudioUnit™, or VST® compatible host. Designed to bring unsurpassed sonic quality to all of your audio applications, the PCM Total Bundle will take center stage in your DAW.
http://lexiconpro.com/en-US/products/pcm-total-bundle