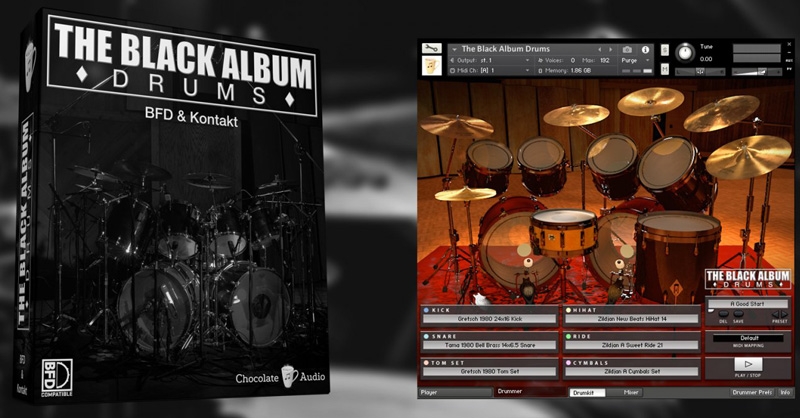 NEW : now includes Drum Particles Kontakt instruments – Black Album edition, for even more power and flexibility
Read below for more info. Free for all registered customers, old and new.
IMPORTANT NOTE for past customers : the BFD version of this product is now discontinued – if you seek support for it, please drop us an email and we'll do the best we can to help or direct you to the BFD Drums guys for further help
Audio
Enjoy these audio demos: each demo is also presented in a Drums++++ version with the rest of the arrangement mixed very low so you can better enjoy the sound of the library.
All demos feature the drums purposely mixed inside Kontakt, hence using only the stock effects available in it to better display what anyone can do with the drums and Kontakt.
The only processes applied to the drum sound after it exits the hosting instrument are: a brickwall limiter on the master (Fabfilter Pro-L) and the mp3 encoding.