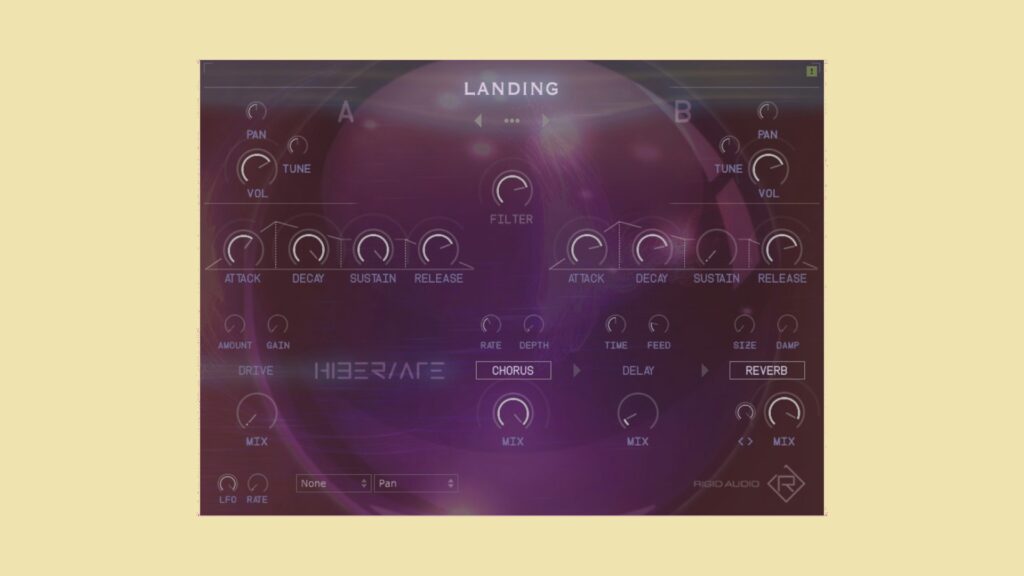 ENTER DEEP SPACE WITH HIBERNATE!
Don't miss this amazing deal on Hibernate by Rigid Audio, a VST plugin that delivers 128 multisampled ethereal soundscapes for your music production.
Hibernate is based on a dual-engine with a total of 256 multisampled soundsets and comes with onboard effects like chorus, delay, reverb and a master filter. You can control the amplitude envelope, panning and tuning for each engine.
Rigid Audio Hibernate is a 128-preset VST/AU plugin that delivers 4.9 GB of multisampled ethereal soundscapes and textures.
Hibernate comes as a VST/VST3 and AU plugin for both Windows and OSX. It supports 64 bit and the new M1 Apple processor (Apple + Intel support). A 4-core CPU and at least 8GB of RAM are required.