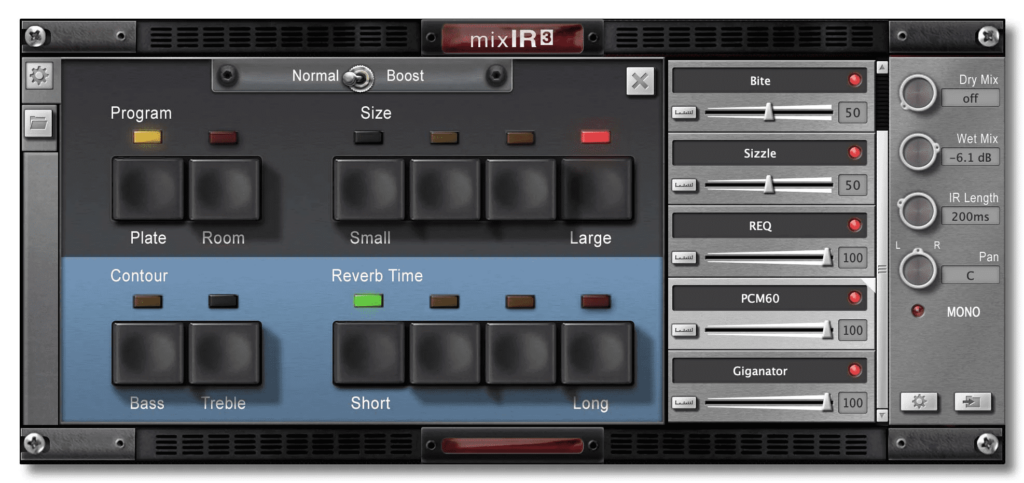 Product Description
Sculpt your sound like never before with the new mixIR³ impulse response (IR) loader. The mixIR³ is a convolution reverb plug-in and a stand-alone Mac or Windows app.
Easily mix mics, cabinets, reverb and more with unrivaled performance. The mixIR³ allows you to stack and blend a practically unlimited number of IRs. And with our N-series and A-series mixIR³ modules you can now add classic Neve and API EQ to your IR stack.
You can even export your IR mix as a WAV or AIFF file for use in another plug-in, ampsim or hardware IR loader.
All current BIGbox libraries include both mixIR³ modules and IR WAV files. Loading up an IR module gives you an easy point-and-click way to choose a speaker, mic, position and distance.
Features
Efficient, drag-and-drop IR loader for Redwirez and 3rd-party IRs
Load Redwirez IR Modules to visually navigate and select IRs
Run one IR or up to 64 with the same unmatched performance
Zero latency for delay-free live performance
Export your IR mix to WAV or AIFF for use in an external device
No dongles! No authorization or activation scheme