ใครชอบเล่น หรือทำเพลง VSTi , Plug-ins น่าจะชอบโปรแกรมทำเพลงอย่าง FL Studio มากกว่า เนื่องจากมี Plug-insให้เล่นหลากหลายกว่า รวมถึงถูกออกแบบมาให้เหมาะสมกับการเขียน MIDI มากกว่า Cubase ที่เน้นไปที่การบันทึกเสียงมากกว่า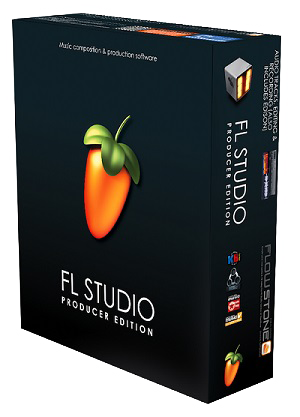 What's New in Version 12.0.1:
– Updated Editions with more value – FL Studio Fruity edition gains Automation Clips. Producer edition gains Sytrus & Maximus. Signature Bundle gains Harmless, Newtone, Gross Beat and Pitcher. Existing owners also get these great additions. See the complete feature comparison here.
– Vectorial UI – FL Studio is now 100% vectorial allowing it to be used on 4, 5 or even 8K monitors with pin-sharp fidelity.
– Mixer – Completely redesigned mixer, dynamically resizable with 6 layout styles plus 3-user configurable docking panels (left, centre and right) for track management. Multi-fader selection and adjustment. Improved mixer track grouping. Multi-touch support. 10 FX slots per track. Many new multi-track routing automated options. Enhanced grouping and submix functions. The dedicated 'Send' channels have been replaced with general purpose send tracks and added to the overall track-pool.
– Updated plugins – 3xOSC, Edison, Formula Controller, Peak Controller, Keyboard Controller gain vectorial UIs. Envelope Controller (8 articulators, Mod X/Y envelopes & vectorial UI), Send (can now send to any mixer track & vectorial UI), Hardcore (new tube distortion effect & convolution based cabinet simulation), Patcher (Plugins open outside patcher. Auto patcherizing of existing plugins & multi-touch support). Fruity Convolver new impulse library by Soundiron. Finally, the Channel Settings are now integrated into the Wrapper. ZGameEditor Visualizer – Loads all popular video formats and gains 4K+ rendering.
– Piano roll – Time markers added for labelling and looping purposes. Auto-zoom can now be switched off in the General Settings. Stamp tool replaces chord tool and allows users to click in chords from a selector. Macro to find overlapping notes.
– Playlist – Drop multiple stems or Audio Clips on the Playlist from any Windows file browser.
– Browser – Improved layout with user configurable category tabs (name and icon). The default categories include Files, Plugins and Current Project providing key content at a glance. Improved file management with Right-click delete options for most content.
– Multi-touch support – Multi-touch has been extended to Mixer functions, Channel settings and Control Surface. Swap between Windows Multi-touch and FL Studio Multi-touch modes.
– Improved 32 & 64 Bit VST plugin support – The wrapper has been redesigned to improve stability and compatibility. The FL Studio Plugin scan tool now allows unlimited VST search locations and quick favoriting. …and many more.
วิธีติดตั้ง
– OFF THE INTERNET
– Install the program (requirement 1.1GB free disk space)
– Do not run the installation program
– Add an entry to the system registry (FLRegKey.reg file)
– LOCK PROGRAM FIREWALL (IMAGE-LINE folder)
– Turn on the internet
– Run the program
ตัวไฟล์เป็นไฟล์บิท หากท่านใดไม่มีโปรแกรมโหลดบิท
คลิกที่นี่
เพื่อดาวน์โหลดโปรแกรมบิท