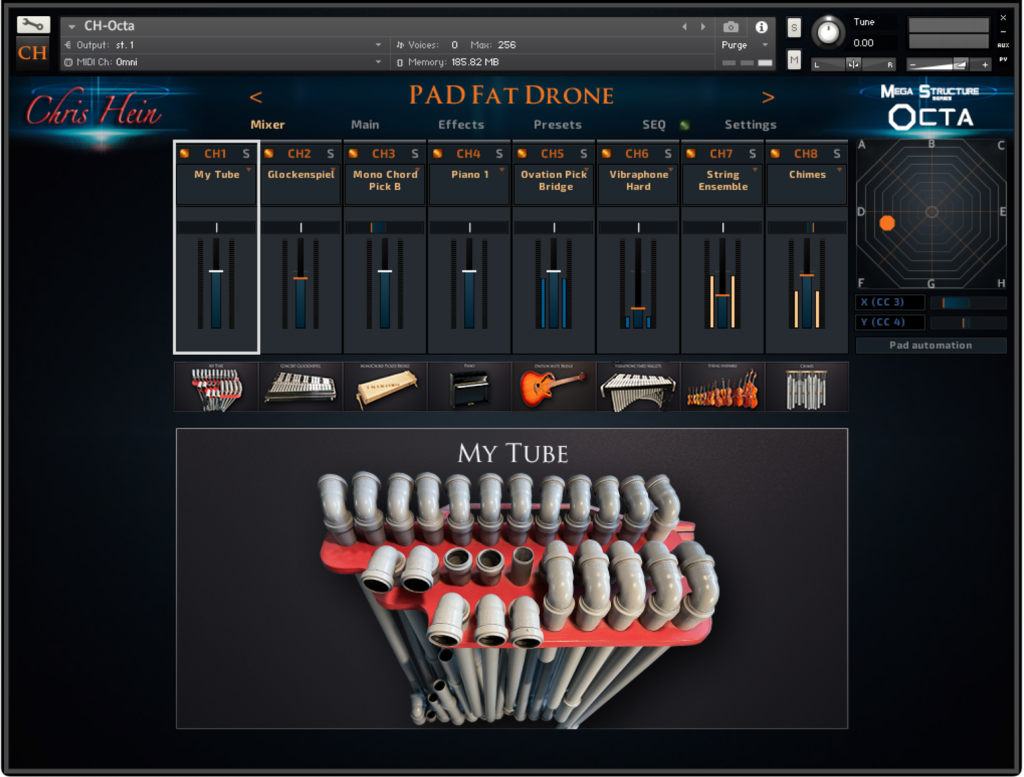 CH-OCTA is the first instrument of the new MEGA STRUCTURE series.
OCTA is a musical workhorse that offers truly versatile solo or 8 channel musical instruments, effortless to be inspired by.
MEGA STRUCTURE is the technical concept behind the instruments chameleon nature
whereby it can be a solo instrument or an 8 instrument ensemble prism of sonic delight!
– 100 high quality solo instruments
– 8 core multi channel instruments
– 8 channel sequencer
However as detailed as its programability is the real jewel of this instrument lies in the uncanny way it encourages you to improvise wether composing underscore or main theme- after all music composition is all about improvisation!
By all means read through all the technical aspects of OCTAs functionality but we encourage you initially to get noodling on your keyboard to tap into its wondrous lyrical nature and discover its secret gems as you go!
CH-OCTA works with the free Kontakt Player or the full version of Kontakt.